SPARSHOLT COMMUNITY SUPPORT GROUP
Contact Details
Contact phone number for requests for support – 07595 967259
Contact email address for volunteers and requests for support -supportgroup@sparsholtparish.org
Newsletter Co-ordinator –supportgroupnews@sparsholtparish.org
Volunteer and At Risk Lists Co-ordinator –supportgroupvar@sparsholtparish.org
Sparsholt Parish:http://www.sparsholtparish.org/
Sparsholt Shop:http://www.sparsholtshop.com/
Downs Benefice:http://www.downsbenefice.org/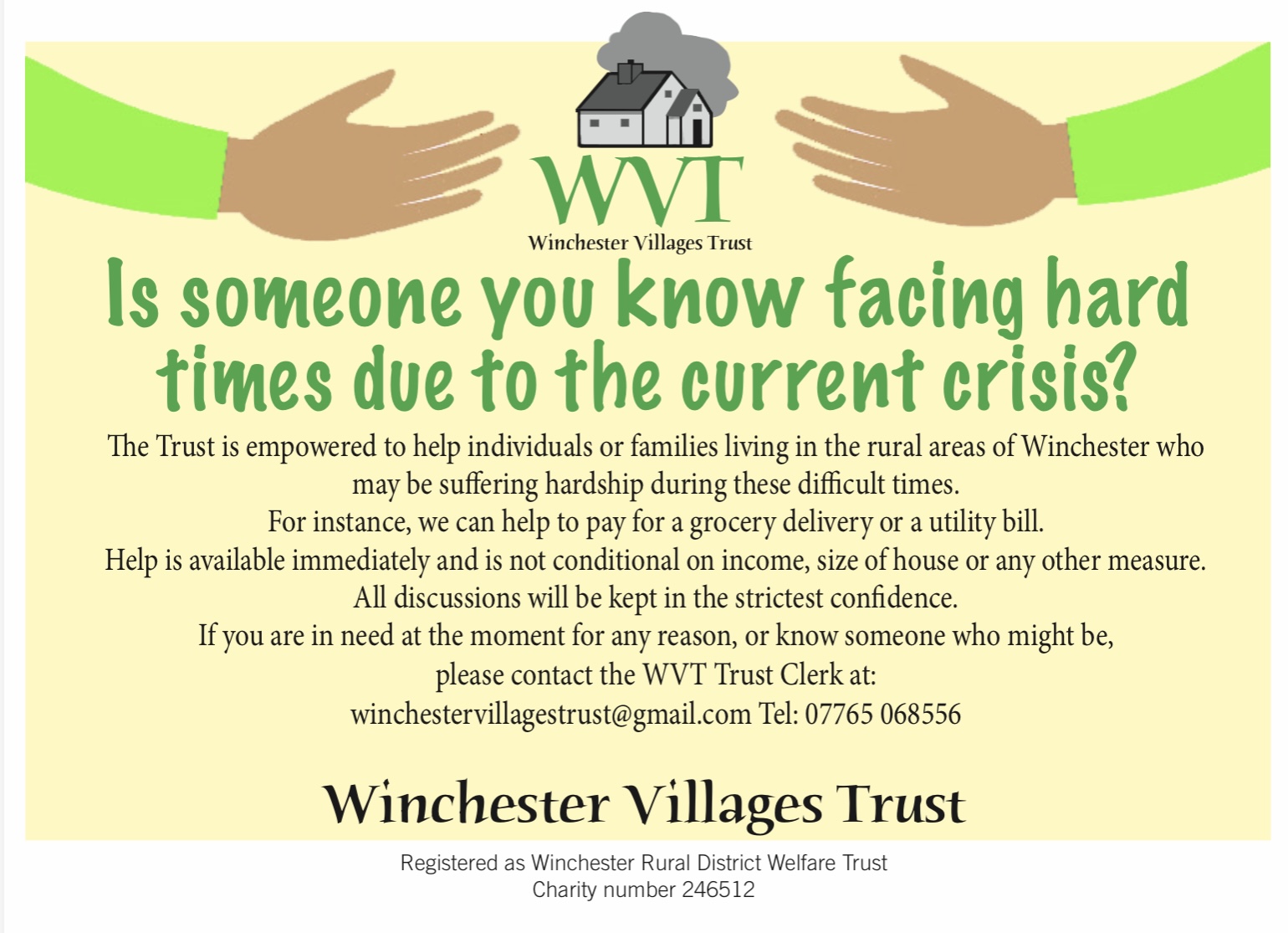 This charity provides for the relief of need in villages surrounding Winchester. Types of help available are:
• Grants to relieve stress, sickness or infirmity;
• Gifts in kind to help those in need;
• Transport costs for those entering hospital and for visiting relatives
• Help for students and those seeking employment; and
• School extra-curricular activities
For further information contact the Sparsholt Trustee, Alistair Lang, on 01962 776204 or alistairlang@me.com
Nominated Charities for the Sparsholt Community to Support


Friends of the Family - Winchester
They work with parents and children who are struggling to cope with family life in Winchester and the surrounding villages.

North Hampshire Medical Fund
Their mission is to aid our NHS Trust in providing the best possible treatment and care for patients in Hampshire.
They achieve this by raising funds to buy cutting-edge medical equipment for Andover War Memorial Hospital, the Royal Hampshire County Hospital in Winchester, and Basingstoke & North Hampshire Hospital.
HOW TO DONATE
We are seeking to obtain collection boxes so you can donate at the shop or if you prefer you can donate on the JustGiving pages of the charities:
Feedback
Please provide feedback on the Newsletters and Website to Support Group
Support Group News
Coronavirus Latest Advice

Information provided to Parish Councils and useful to parishioners

Closures
Recycling
Hampshire County Council Waste Recycling Centres are now CLOSED.
Essential information for Volunteers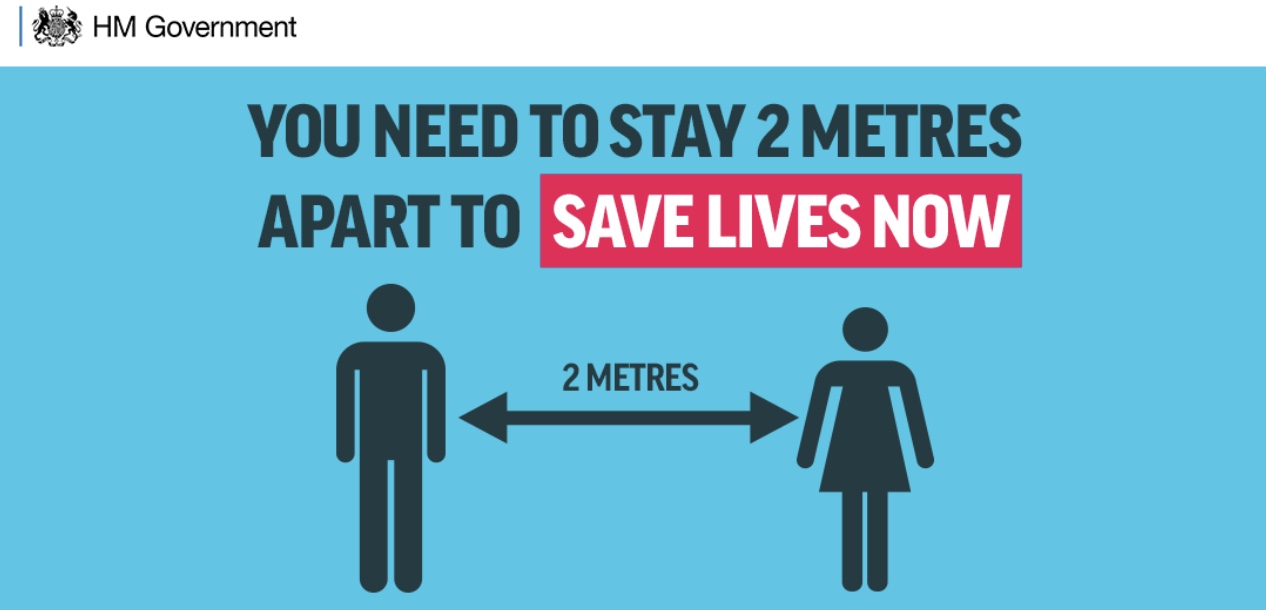 About the Sparsholt Community Support Group
To address the impact of the Coronavirus epidemic on our community, representatives of the Shop and Post Office, the Church and the Parish Council have come together to form the Sparsholt Community Support Group (Group).
The Group's Purpose is threefold:
Understand the National risks and issues
Understand the problems of our residents
Establish and Coordinate local support
The Parish Council will support the Group, in the same way that it supported the establishment of our Community Shop and Post Office. They have provided two representatives and agreed funding towards the cost of setting up the Group but are not permitted to run it.
At the moment the Group is planning to address: -
| | |
| --- | --- |
| Communication | To help those that have a problem we need to know who they are and how we can communicate with them. We have setup an email address of supportgroup@sparsholtparish.org for non-urgent situations. Anyone with an Urgent issue should call us on - 07595 967259. |
| This Website | TheParish Council has offered to give us access to part of their website, to post advice and information that we receive. |
| Identification | We're establishing a "people at risk register" and we would encourage those over 65, particularly if living alone, anyone with an underlying health issue such as asthma, chest complaints heart disease or an impaired immune system to join the At-Risk register by emailing their contact details to supportgroup@sparsholtparish.org |
| Support | If you are self-isolating or unwell and cannot arrange your shopping &/or deliveries via the Internet please contact us by email to supportgroup@sparsholtparish.org or call the village shop on 01962 – 776998 or visit the Shop website where you can download an order form if you are self-isolating. |
AT THIS CHALLENGING TIME, WHAT YOU DO FOR SPARSHOLT WILL MAKE A DIFFERENCE
To make any of this happen we need you to give us some of your time.
Volunteers are needed to respond to email and phone contacts and to help to build the At-Risk register. Our community Shop and Post Office needs help to keep going and to make home deliveries to those who are self-isolating or unwell.
Some of the roles can be done from your home while others may need you to move around the village.
To volunteer, please email to supportgroup@sparsholtparish.org Or, call us on - 07595 967259
YOUR COMMUNITY NEEDS YOU TODAY